1-A fresh California Sushi Roll.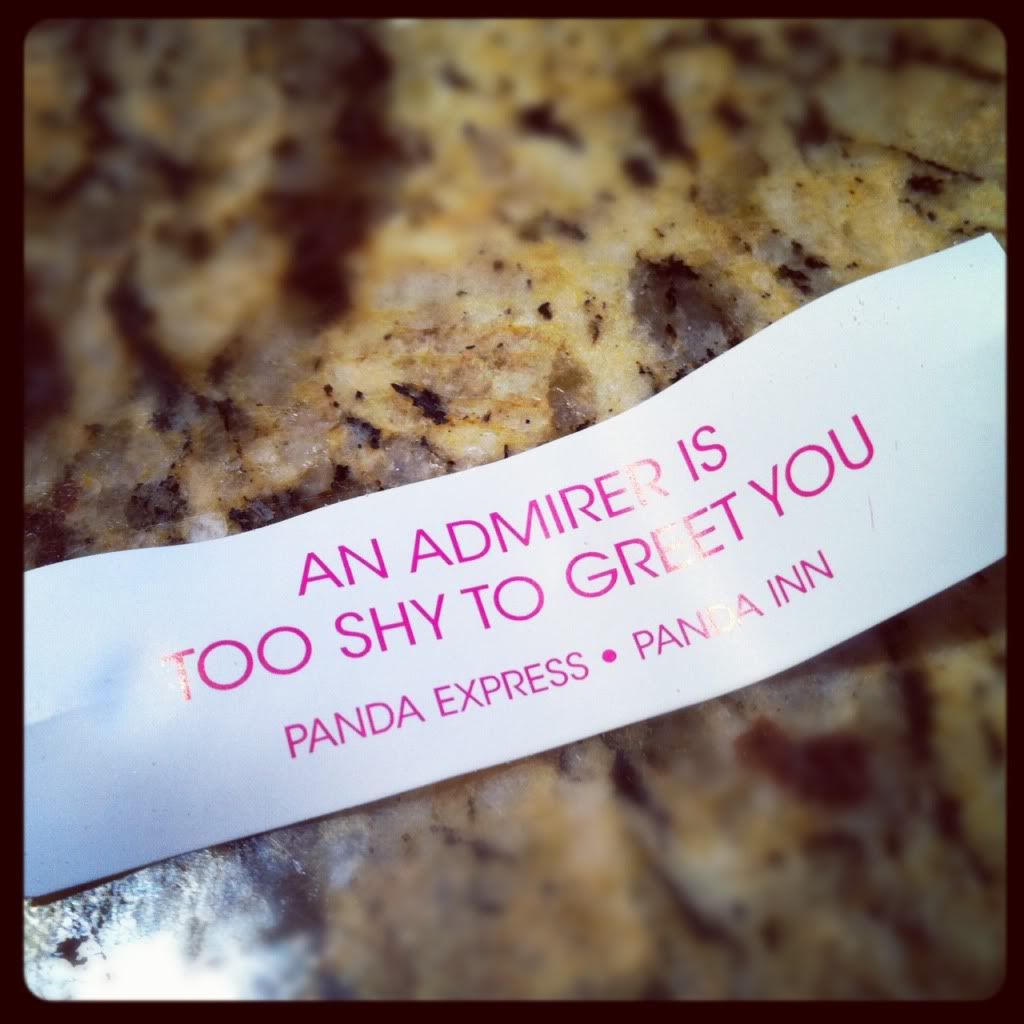 2-A lovely fortune, that just might be true.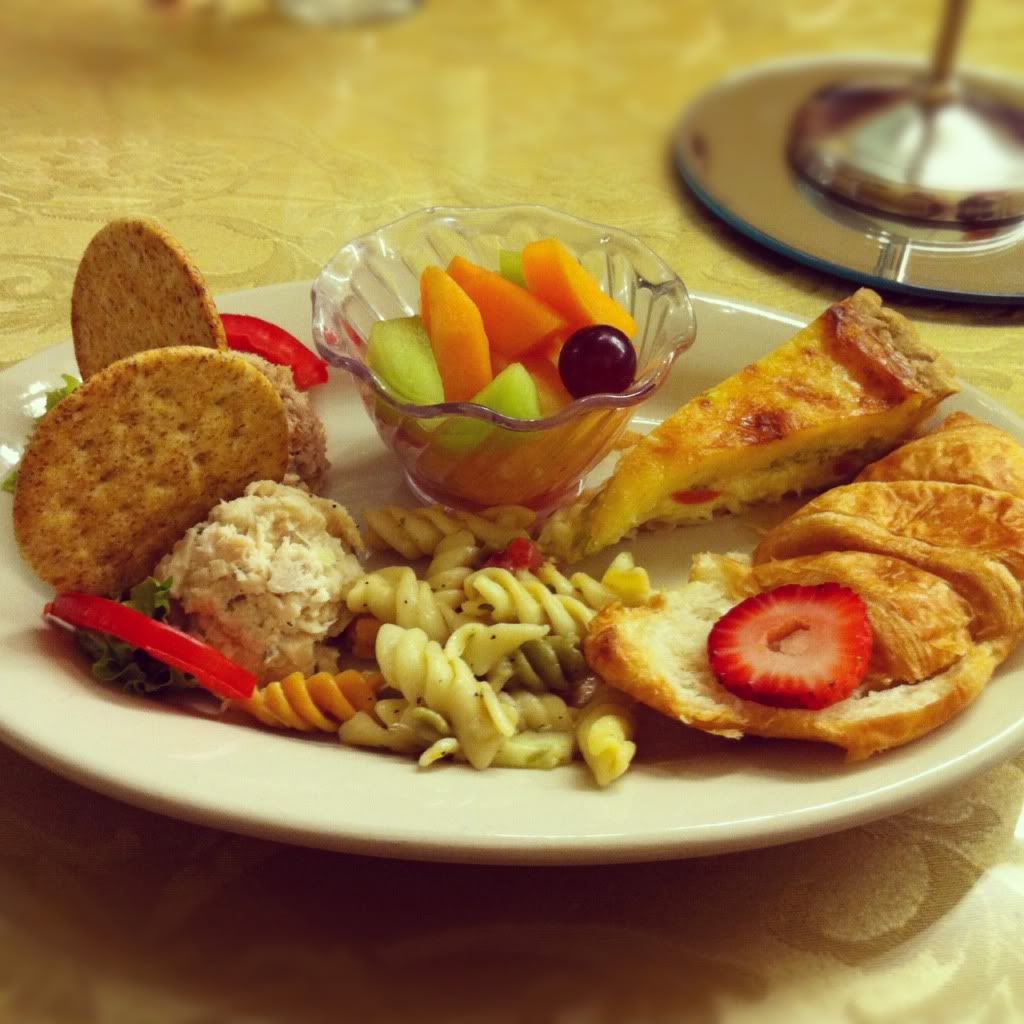 3-A delightfully elegant plate of food I had at my friend's graduation party.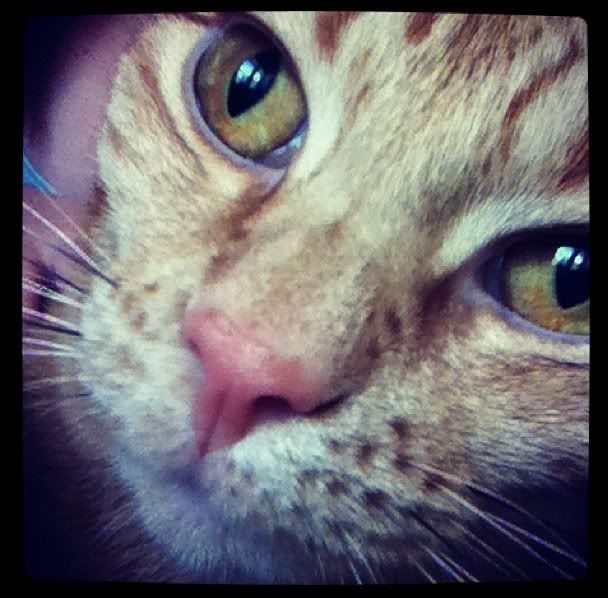 4-My adorable kitty Hayley.
5-On Lazy Days at home I do my hair.
-Looking for Treasures at an Antique Mall and Tea room in Grapevine.
This summer I have been eating great and healthy food, relaxing, and having a lot of fun.
I hope your summer has been wonderful so far. I hope you like this random combined post, I thought I'd try something new.
Xoxo Sarah
Picture #5 Outfit: Shoes-Kohl's Skirt-Belk Top-Elle Belt-Rue 21